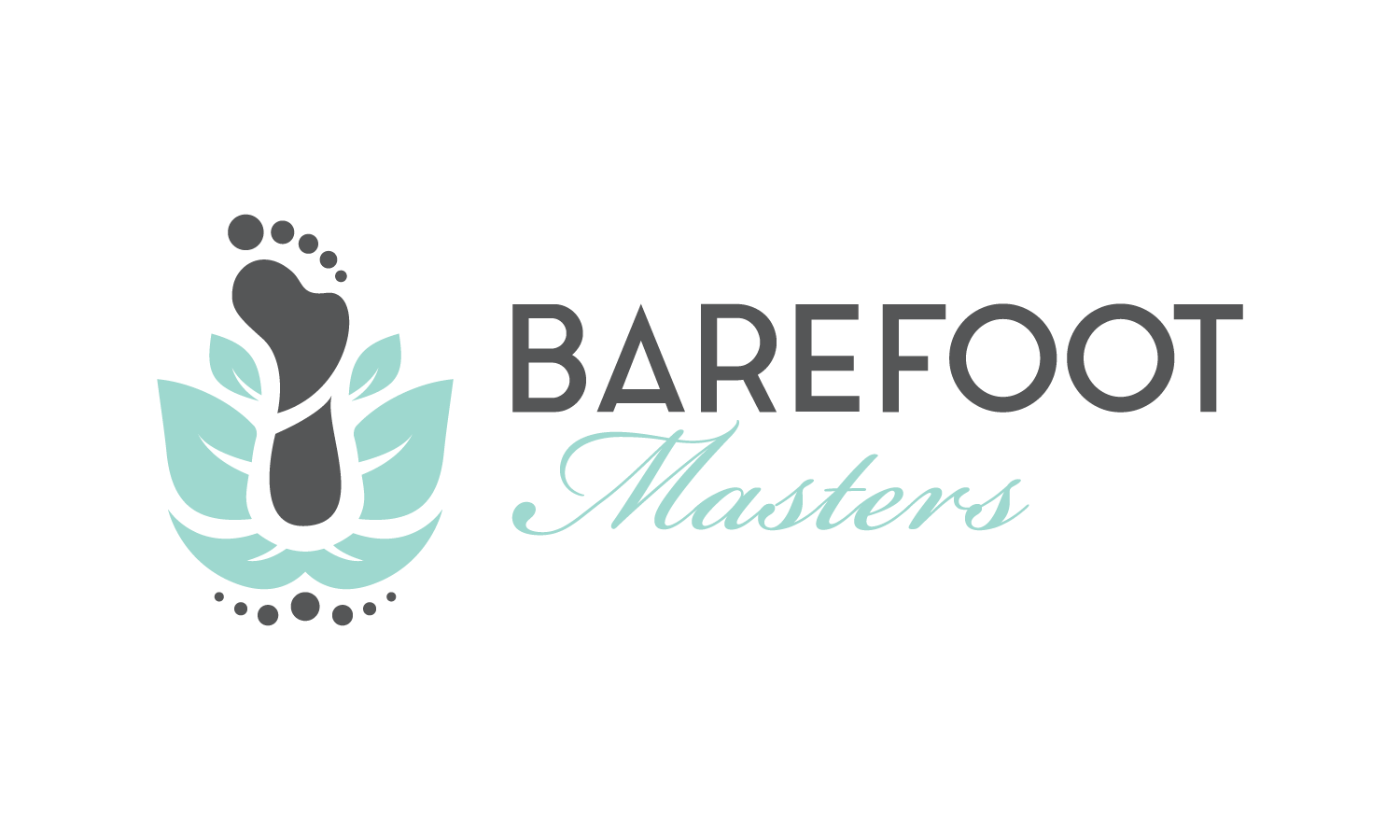 Now offering Intro to Ashiatsu and Advanced Ashiatsu!
Barefoot Masters® Ahsiatsu Training that gets you started with a full body routine!
Get detailed instruction on using your feet, your body weight and proper body mechanics.
During my class you will work on real clients who give you feedback!
You will receive and practice ashiatsu so you feel confident to work on your clients!
You can Be as effective with your feet
as you are with your hands!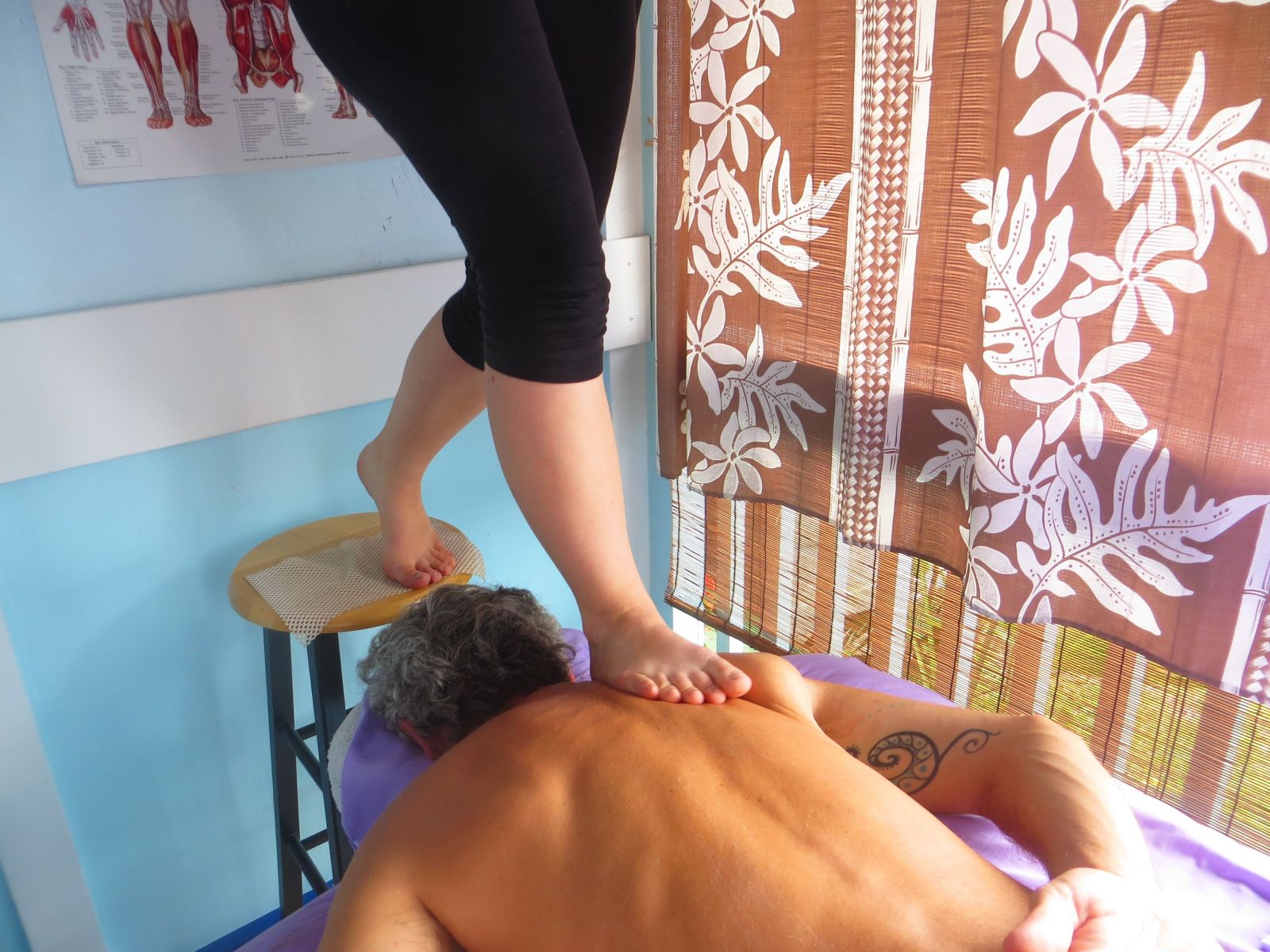 See Class Calendar for all courses!
Intro to Ashiatsu 6 CEU's, seated routine only (no overhead bars required!)
Advanced Ashiatsu (Basics is a pre-requisite)
Bamboosage® uses bamboo, that can be warmed, to give a most amazing massage!
Fijian massage is a traditional massage performed on the floor using the feet.
All of our classes are fun and add variety to your everyday practice!
These courses also allow you to give deep pressure with less effort on your body!
10% discount for Hawaii residents and ABMP members! **
**A discount may not be given if the class is held outer island or on the mainland
You will love how effective the strokes are with broad, evenly maintained
pressure that can be light, medium or deep.
The foot fits the contours of the body as you glide along bringing relief to
tight, sore muscles and really relaxing the entire body!
Change up and add to your routine!
Barefoot Masters® NCBTMB approved provider
In this course you will learn:
Full body, anterior and posterior routine.
This is a beginning course using one footed techniques.
History of ashiatsu.
Review and discuss contraindications.
Review anatomy and specific areas not to miss.
How to use the foot effectively and proper body mechanics.
What makes your ashiatsu more complete and detailed with each stroke.
Options of table and bar set ups.
How to care for your feet.
Inspiration! Diversity!
Happy clients, happy therapist!
*Upon completion you will receive a certificate of **18 CEU's NCBMTB approved.
*Now offering the instructional manual and video online!!
So you can review the course outline before you come to the class!!
You may get compliments already, but clients are amazed at how good this massage technique feels! It is less effort for the therapist to give the pressure some people really need and want!
Ashiatsu can be given alone or used in combination to compliment other modalities.
Register Now!
2017 - 2018
November 26-27
December 10-11
Basics January 7-8 and Advanced Ashiatsu January 15
January 28-29
February 18-19
March, April, May classes TBA
Times: 9:00- 6:00
one hour lunch break
Sign up!
**Pick your own dates! 2 or 3 people can sign up to take a class together! Find compatible dates, sign up, pay the non-refundable deposit, then day of the first class receive a $50 discount with your final payment!
Tuition: $499.00
Non-refundable Deposit of $150.00 paid before class date, balance paid first day of class.
10% discount for ABMP members or Hawaii Kama'aina
*Only one discount can be applied.
Make your deposit on the Register - Gift Certificate page
or mail check to Abby Parker, 57-511 Kam. Hwy. Kahuku, HI 96731
Contact via email or call (808)-778-7809
*Let us know if you need to be picked up at the airport and if you need help finding accommodations!
I look forward to hearing from you!
Namaste
*Cancelation policy: If you have to cancel a class, you may transfer your deposit to another class date with a $50 charge. Please give as much notice as possible. It will be determined case by case. **Recently changed to 18 CE hours
Also visit http://thebarefootmasters.com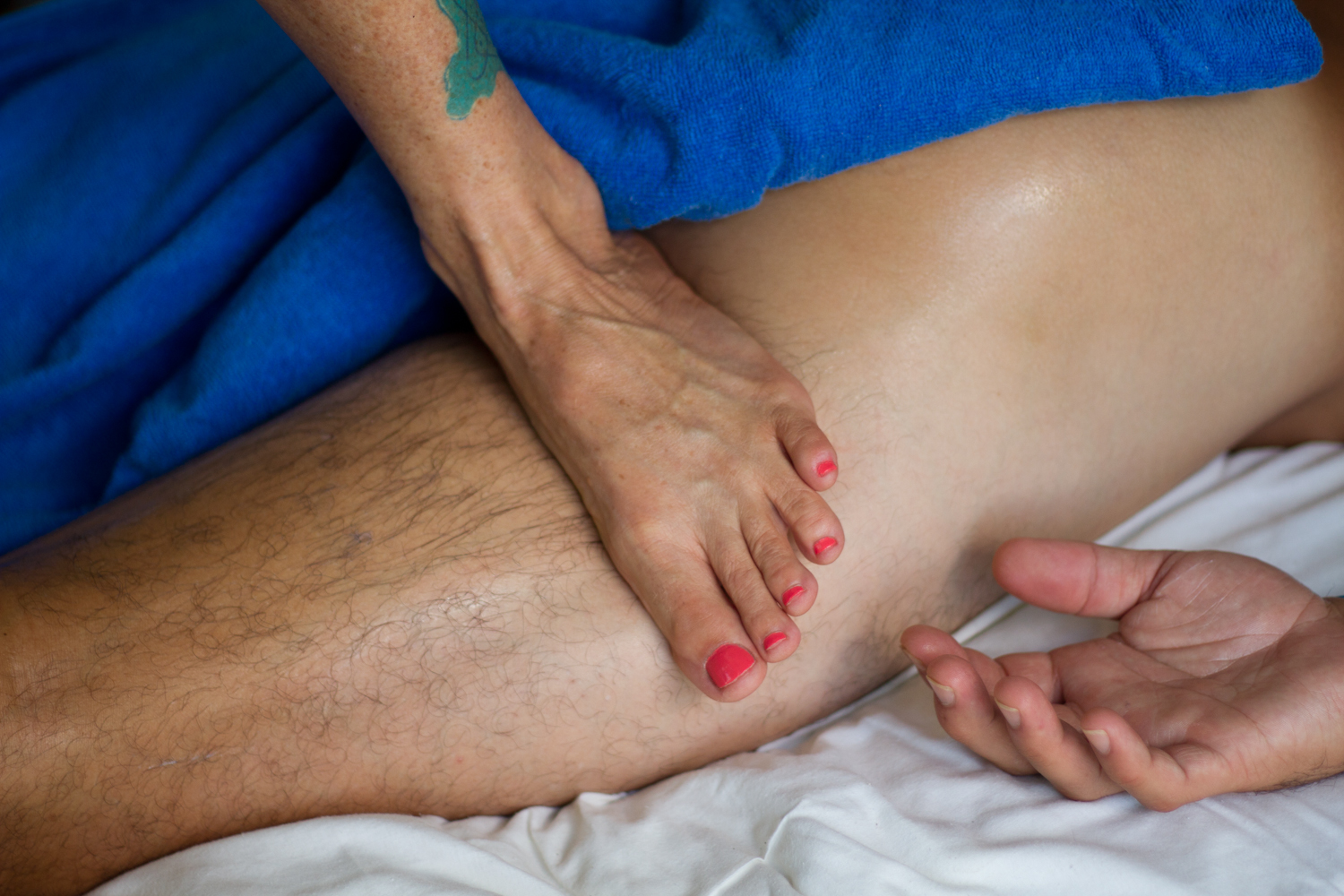 The use of feet for massage has been practiced for centuries by cultures in Asia and the Pacific, like Southern India, China, Japan, Thailand, Hawaii, Fiji, and Tonga. Explore new possibilities for your everyday practice and offer your clients something different and that feels so good!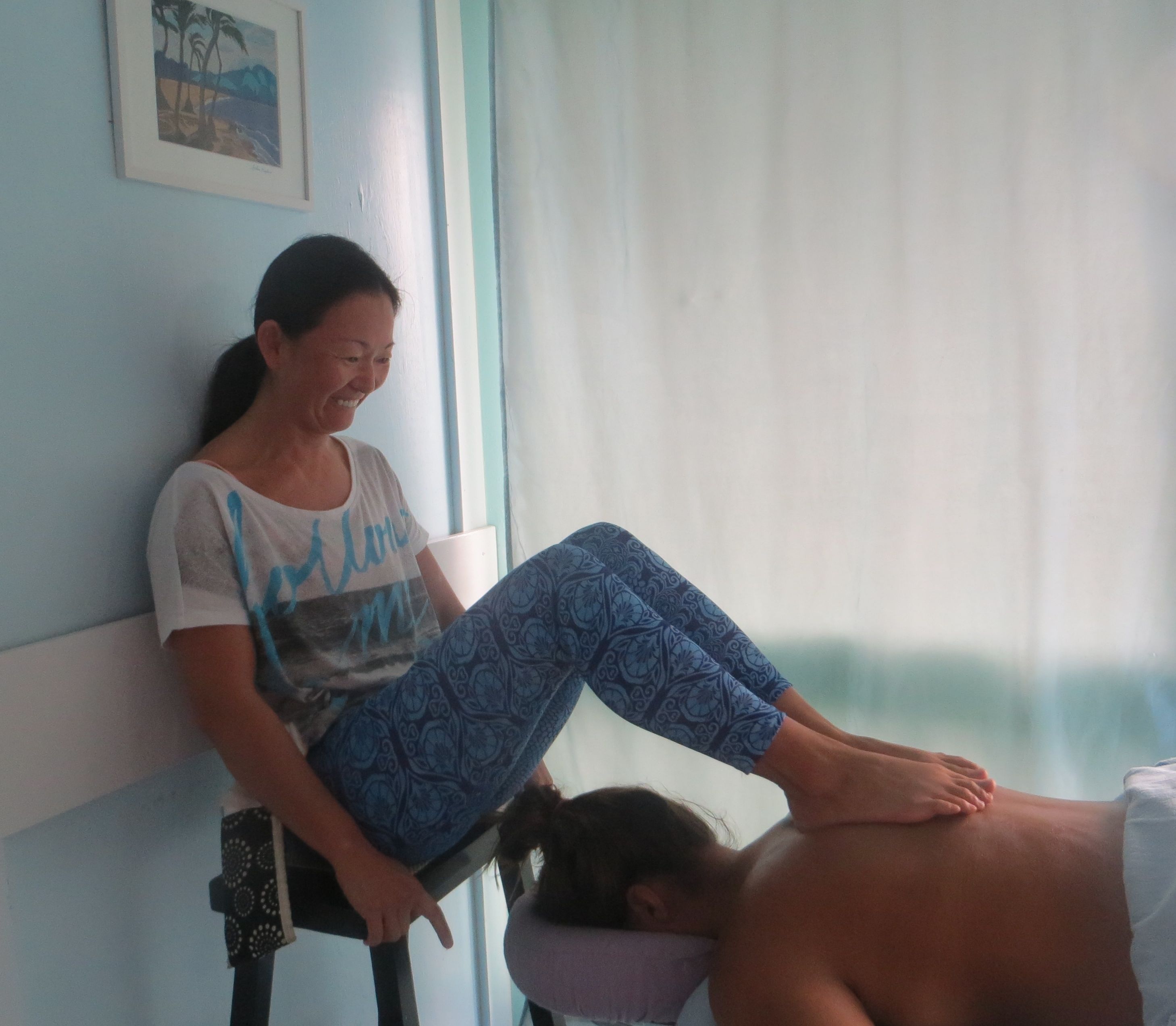 Chi from Haleiwa and Kailua learning a 'new approach' to her massage practice!
What to bring with you to class:
2 Small hand towels for drying/washing your feet.
2 sets of sheets.
Bring your own beverage/snacks/lunch.
Water and tea will be provided.
Comfortable clothes: leggings or modest length shorts that you can move easily in and sit with your knees up to your chest. Wear a shirt that is not going to be in your way when looking down with hands above you. In winter months it can get cold (cool for some!), so bring a long sleeve shirt and or jacket.
You may bring a bathing suit if you want to jump in the swimming hole down the beach! There is an outdoor shower!
*Get a pedicure before class date. Your feet must be soft and clean.
See Ashiatsu Classes page for more photos!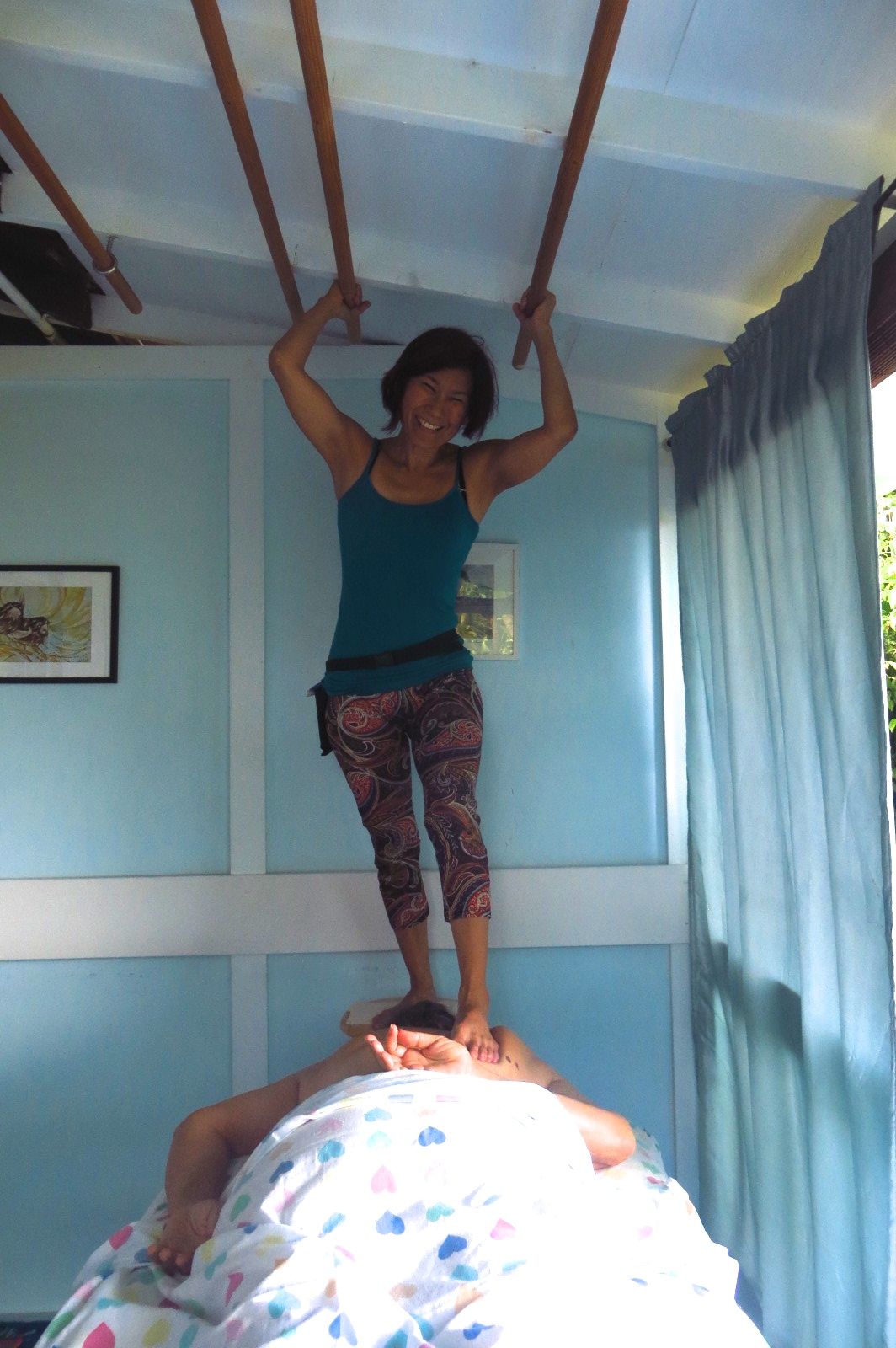 Learning ashiatsu is fun!
Laura Matsumoto from Honolulu taking that step!